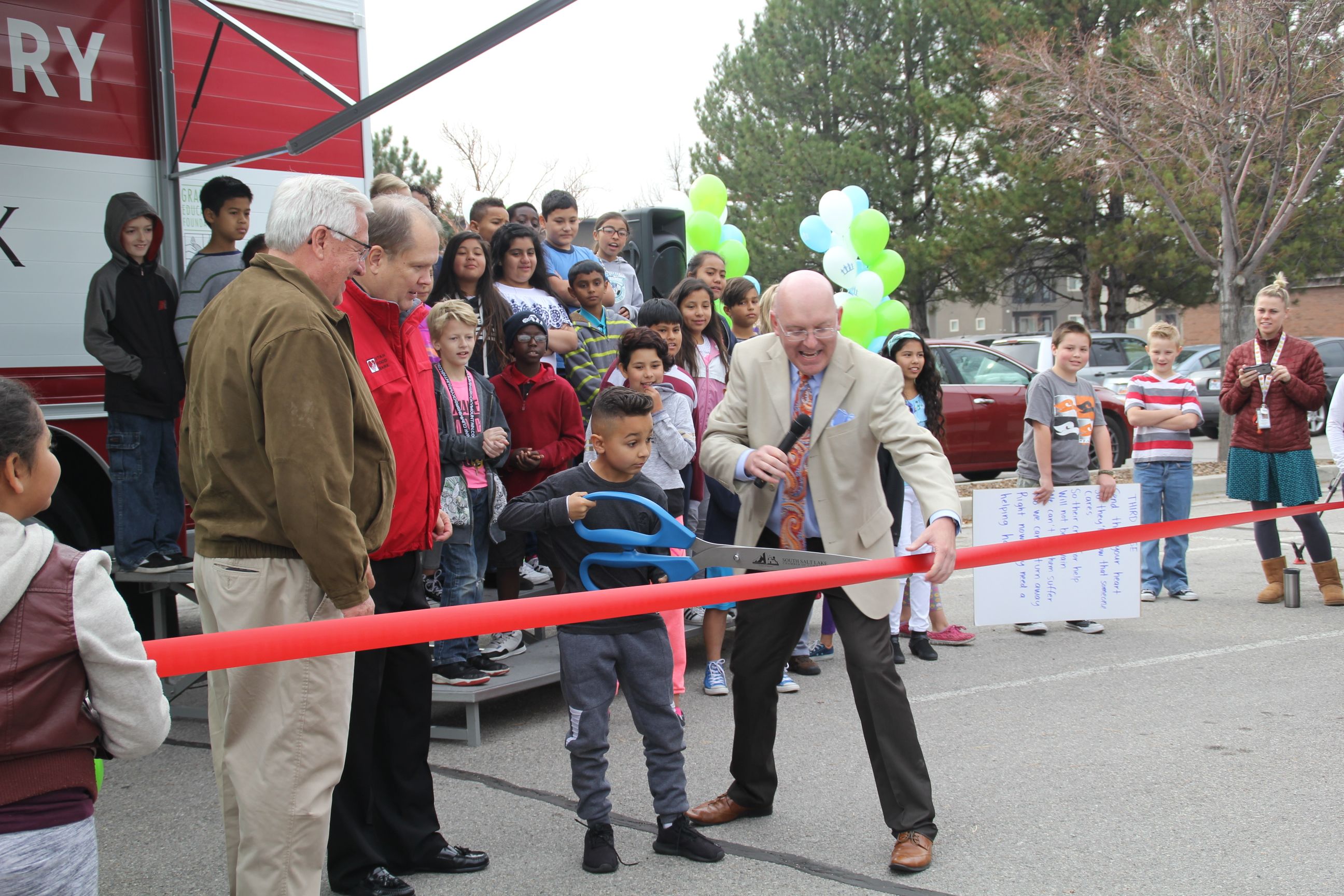 SALT LAKE CITY, Utah – Nov. 2, 2017 – With over 89,000 students, Granite School District is responsible for the education of a large percentage of Utah's children. However, what many Utahans do not know is that three in five Granite students face food insecurities at home inhibiting their ability to learn. Many of the children walk into class each day hungry and unsure of where their next meal will come from.
"As a foundation we are keenly aware that basic human needs within the district are growing at an alarming rate," said Brent Severe, CEO of Granite Education Foundation. "We exist to address these needs. We believe our kids have the right to learn without interruption because their stomach is grumbling, and they can't think clearly. We have seen our food program grow making a notable difference in academic performance, but there is still more that needs to be done."
To continue combating the hunger crisis, Granite Education Foundation and Granite Credit Union generously donated the funds for a mobile food pantry truck to service the school district through a partnership with Utah Food Bank.
"We are excited to see the unveiling of the mobile pantry, and even more excited to see it in action out at the schools," stated Garrett Laws, the director of marketing at Granite Credit Union. "We're grateful for the opportunity to be a part of improving the lives of students and families in our community."
The new truck unveiling will take place on Nov. 10 at 10:30 a.m. at the district office buildings located at 2500 State St in Salt Lake City. The celebration will include brief speakers, a student musical performance, food, balloons, touring of the truck and more.
"This is an invaluable way to bring much needed resources directly to our students and their families," said Dr. Martin W. Bate, superintendent of Granite School District. "We appreciate the support of the foundation in this endeavor."
Granite Education Foundation is recognized as one of the nation's foremost education foundations in one of America's largest school districts. Since 1988, the foundation has served students and teachers in Granite School District by facilitating education programs and providing basic needs such as food, clothing, school supplies and much more. In a school district with 65% of children living at or below the poverty level, Granite Education Foundation works tirelessly with individuals, community leaders and businesses to provide opportunities for all students and support for the district's dedicated educators.