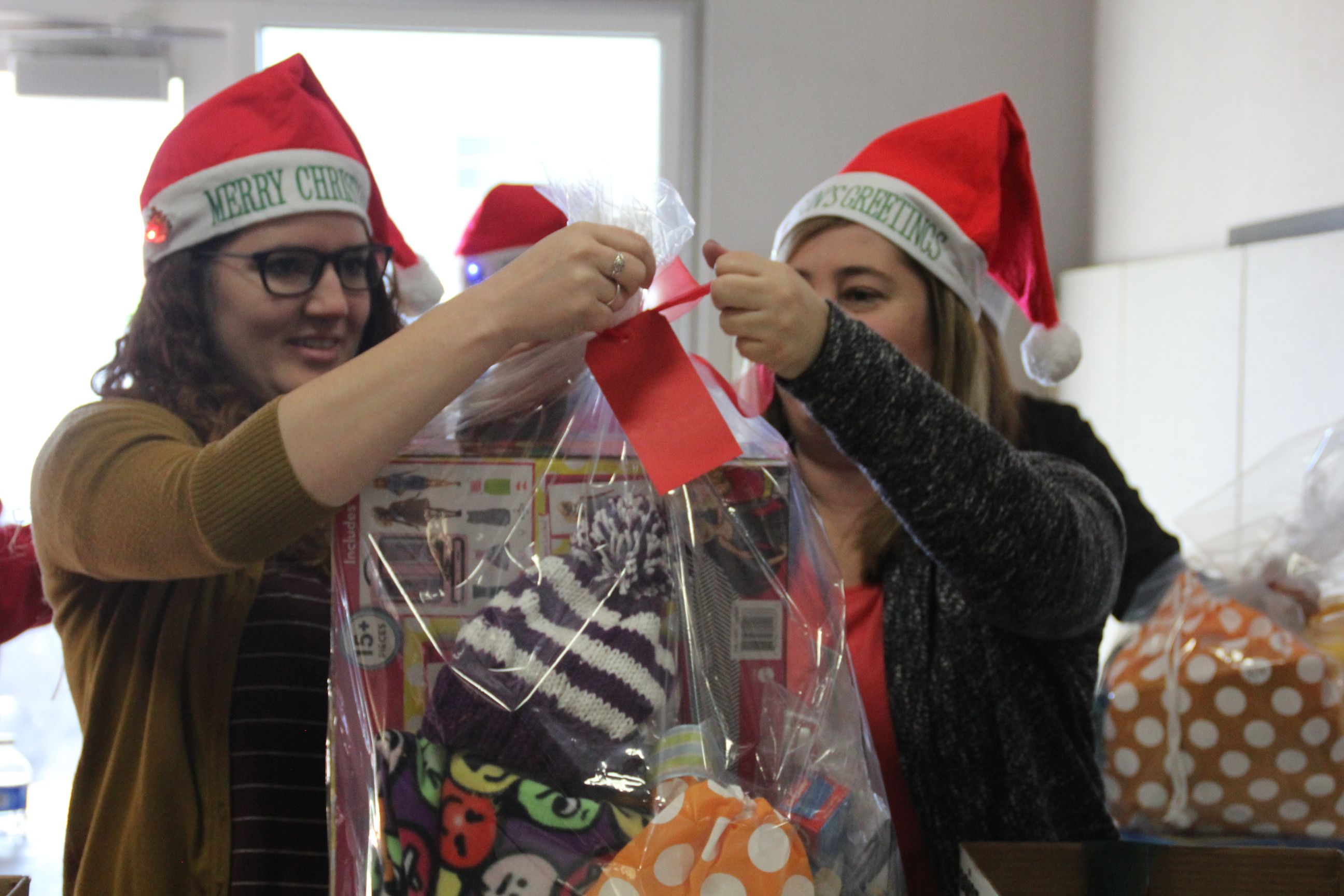 SALT LAKE CITY, Utah – Nov. 27, 2017 – Many don't know that Santa Claus has an extension of his workshop right here in Salt Lake City. With room after room overflowing with toys, blankets, books and more, the volunteers at this workshop work furiously to fill thousands of "Santa Sacks" for the neediest students in Granite School District.
"The holiday season is very overwhelming for the lowest income families in our district struggling week to week just to meet their family's basic needs," said Brent Severe, CEO of Granite Education Foundation. "Their children are writing lists to Santa and listening to their friends talk at school about all the gifts under their tree, but often there's no room in the meager family budget to meet the basic needs let alone the funds to buy presents."
In 2009, a group of women saw this need and decided to do something about it. In its first year, the Santa Sack program helped 200 students. Now in the eight year, they expect to bring the magic of the holidays to over 3,000 students in a school district where 65% live at or below poverty level. The sacks include new blankets, books, socks, hats, hygiene kits, school supplies and toys for the younger children or headphones and gift cards for the older students.
"For all of us involved in this program, it absolutely makes our Christmas to be able to do this for these children who would otherwise go without," said Kathy Newton, Santa Sack co-founder. "These children are chosen by social workers who know each of these students individually and intimately knows each of their needs."
On Wednesday, Nov. 29 from 10:00 to 11:30 a.m. the media and community are invited to visit the workshop at 3960 S 500 W South Salt Lake City. See volunteers in action filling the sacks one by one, visit with Santa himself and enjoy milk and cookies before the sacks are loaded into the cars of anxious social workers ready to deliver a holiday surprise to the students who need it very most.
Granite Education Foundation is recognized as one of the nation's foremost education foundations in one of America's largest school districts. Since 1988, the foundation has served students and teachers in Granite School District by facilitating education programs and providing basic needs such as food, clothing, school supplies and much more. In a school district with 65% of children living at or below the poverty level, Granite Education Foundation works tirelessly with individuals, community leaders and businesses to provide opportunities for all students and support for the district's dedicated educators.