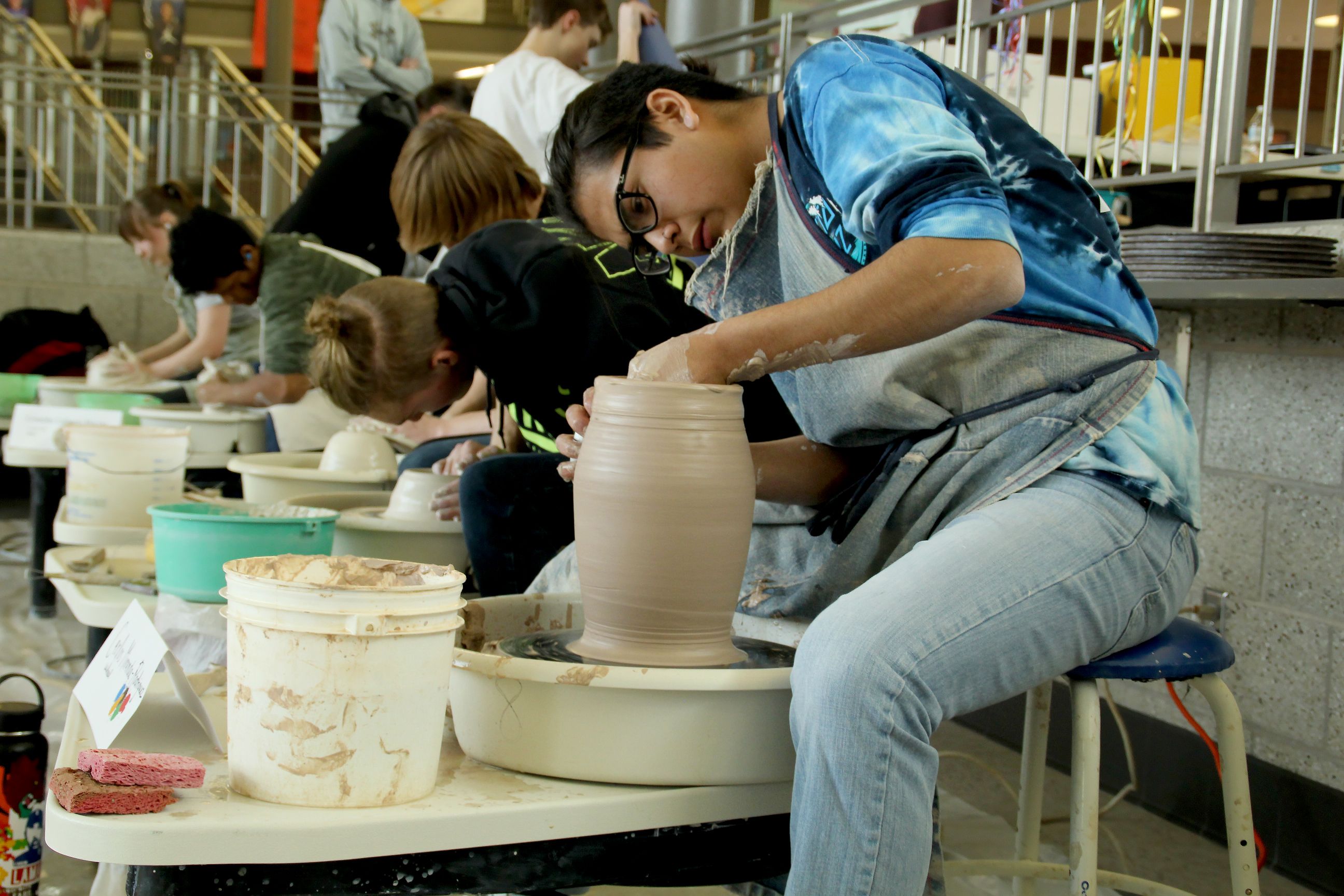 SALT LAKE CITY, Utah – Jan. 24, 2018 – As Olympic athletes around the world prepare for the Pyeongchang, student artists of Granite School District compete to stand atop the podium in their own Art Olympics.
The games' contenders are 86 artists representing each of Granite's nine high schools. The competition includes 10 categories in which students will have just four hours to complete works of art in sculpture, pottery wheel, handbuilding, opaque painting, watercolor painting, life drawing, concept, color drawing, mixed media or black and white drawing.
"It's unbelievable experiencing our students' creative processes from beginning to end," said Noemi Hernandez-Balcazar, Fine Art Specialist for Granite School District. "This is truly the most exciting and biggest celebration of art each year for us."
On Jan. 29 from 3:00 to 7:00 p.m. students will start and finish their art pieces in front of a crowd at Granger High School's commons. The art will them be judged by local artists such as Nathan Pinnock, Al Rounds, Jeannine Young and others.
The awards ceremony will begin at 7:30 p.m. honoring the top artists in each category with gold, silver and bronze medals atop the podium. In addition, two overall champions of the games will be named and awarded $500 scholarships. Both the awards ceremony and competition are open to the public.
"This is an incredible opportunity for students to not only be recognized for their artistic talent, but also receive scholarships to further their education," explained Brent Severe, CEO of Granite Education Foundation. "This is an exciting night for everyone involved to celebrate the arts and learning."
Granite Education Foundation is recognized as one of the nation's foremost education foundations in one of America's largest school districts. Since 1988, the foundation has served students and teachers in Granite School District by facilitating education programs and providing basic needs such as food, clothing, school supplies and much more. In a school district with 65% of children living at or below the poverty level, Granite Education Foundation works tirelessly with individuals, community leaders and businesses to provide opportunities for all students and support for the district's dedicated educators.