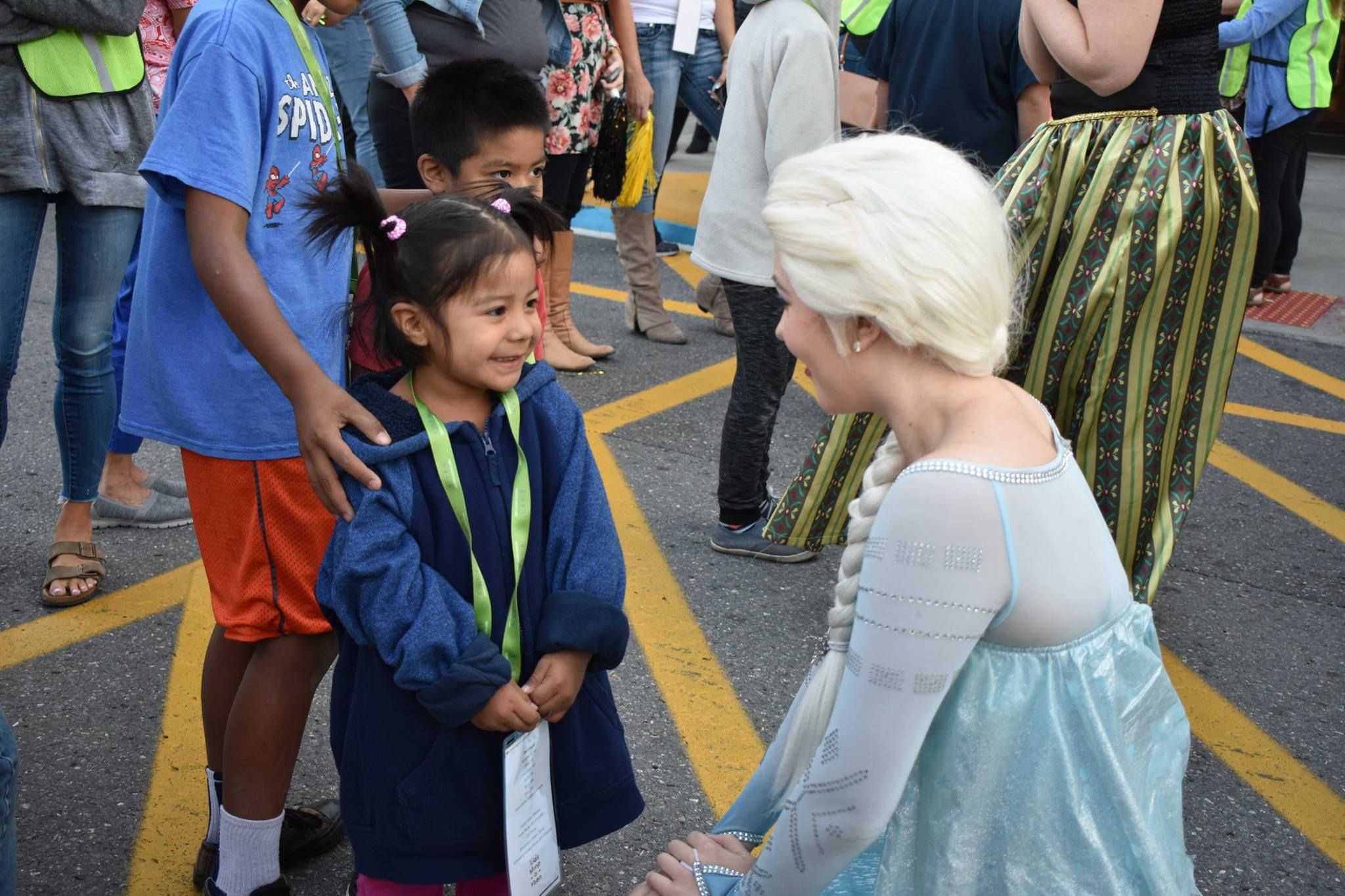 SALT LAKE CITY, Utah – Sept. 15, 2018 – The first step into a new classroom at the start of a school year is an intimidating one, made all the harder when wearing tattered shoes and ill-fitting hand-me-downs. For the over 44,000 students living at or below poverty in Granite School District, back-to-school shopping is a novelty that most never experience. Instead of picking out new outfits, they and their families are focused on making ends meet and fighting the overwhelming odds stacked against them.
In its inaugural year, Discover will sponsor Granite Education Foundation's Kids Shop-A-Thon, an exciting day to celebrate and provide for Granite's neediest students. Two hundred children selected by social workers across the district will each be given $150 dollars to go on their own school shopping spree. Each student will be paired with a shopping buddy from Discover to help them get the right sizes and items needed.
"At Discover, we understand the importance of investing in the individual needs of the community to support families and help position them for success," says Steve Peck, Vice President of Operations Center at Discover. "We are honored to not only fund, but also have our employees help local children prepare for the start of school at the Granite Education Foundation's Kids Shop-A-Thon."
On Saturday, Sept. 15, at Kohl's in West Valley (3031 S 5600 W) students from kindergarten to sixth-grade will check-in and be paired with their shopping buddy before the doors open at 8:00 a.m. Students will have until 10:00 am to make their purchases and will be welcomed by a party outside with music, face painting, balloon animals and games as they wait for parents to pick them up. Each will also receive breakfast generously donated by Burger King, a fresh new pillow provided by Malouf and a backpack filled with school supplies from Granite Education Foundation.
"What may seem like small obstacles can easily lead students off track," explains Brent Severe, CEO of Granite Education Foundation. "That's why ensuring students have access to basic needs is so critical. There is nothing more rewarding than receiving a hug or high-five from a student to show their sincere thanks for a pair of new princess tennis shoes, underwear that is just their size or a warm winter coat they desperately need. We appreciate Discover, Kohl's, Burger King and Malouf's support to help provide for these children."
Granite Education Foundation is ranked in the top 15 of education foundations nationally. Since 1988, the foundation has served students and teachers in Granite School District by facilitating education programs and providing basic needs such as food, clothing, school supplies and more. In a school district with 65% of children living at or below poverty level, the Foundation works with individuals, community leaders and businesses to provide opportunities for all students and support for the district's educators.