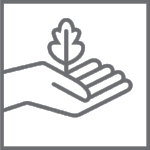 Partnering with the community to enrich student learning, we leverage our most important investment – the educational and personal success of our kids.
Next Level Learning opportunities have the potential to be the great equalizer in education. Granite Education Foundation believes that opportunities such as these are important elements to the academic experience and to a successful adulthood. We strive to provide opportunities for students to recognize their potential through varied experiences.  
Regular participation in high quality before and after school learning, field trips and enriching summer school programs have been shown to help low-income students succeed academically on par with their more affluent peers. These programs, characterized by strong school-community partnerships, can also help high-performing students stay engaged and achieve even greater levels of understanding. In short, high-quality learning opportunities are for everyone - and the benefits they create are critical to our future economy.