If you are looking for a project for an individual or group to complete, you've come to the right place. Below are some ideas for service project opportunities. If you see one you are interested in completing, please contact us at 385-646-5437 or email contact@granitekids.for more details and coordinating the project. Needs differ based on the time of year, but common projects include assembling food kits for school food pantries, assembling Santa Sacks, sorting new clothing, and more. 
Service Projects
Assembling Kits at Home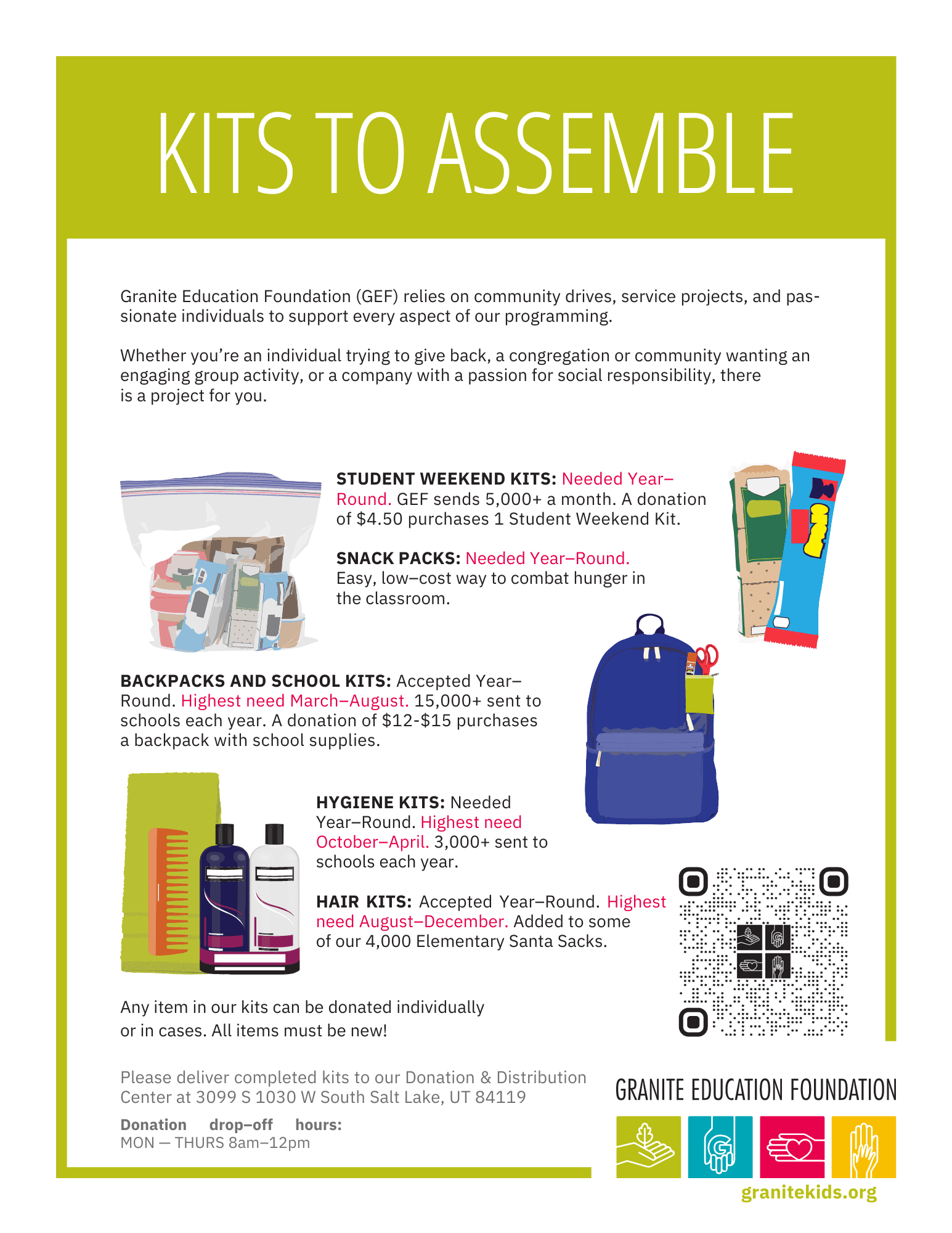 Crayon Drive
The Granite Education Foundation is always in need of crayons for Santa Sacks and our Backpack Program. Please visit this Amazon link to help us get this important art supply for students in need. 
Time
Needed no later than November.
Location
Granite Education Foundation
2500 S State St. Salt Lake City, UT 84115