If you'd like to be involved as a partner next year, please reach out to our office for more information!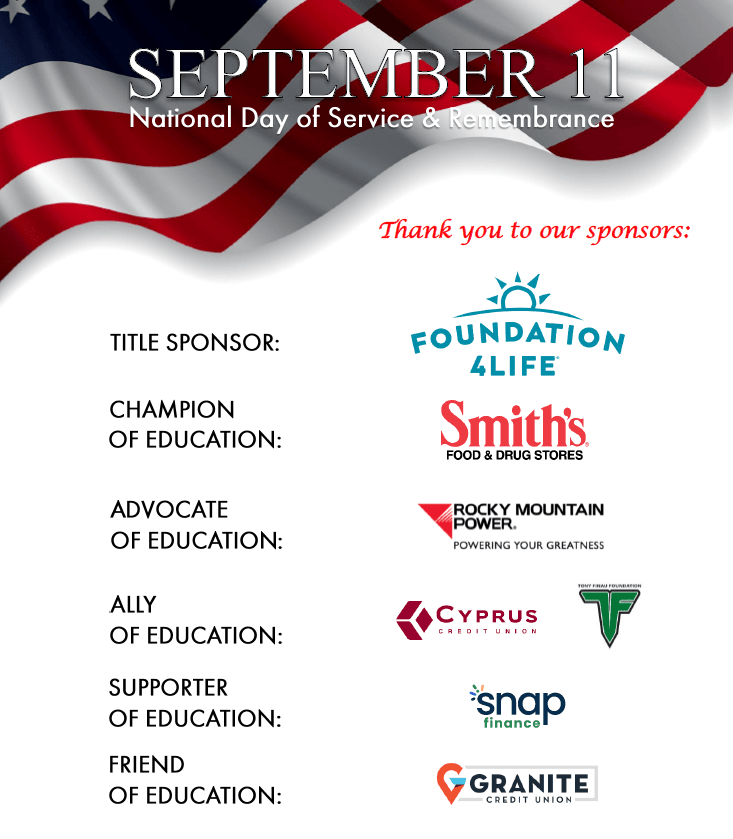 Join us on the National Day of Service & Remembrance to assemble food kits for schools in the Granite School District. 
OUR GOAL 
In just one day, we wanted to assemble 15,000 Student Weekend Kits and we did it! We built 23,373 kits for Granite students!
Thank you to the 437 volunteers who gave over 600 hours of volunteer time!
DATE & TIME
Saturday, September 9th, 2023
LOCATION
Donation & Distribution Center
3099 S. 1030 W, West Valley City,  84119
Thank you to our partners!