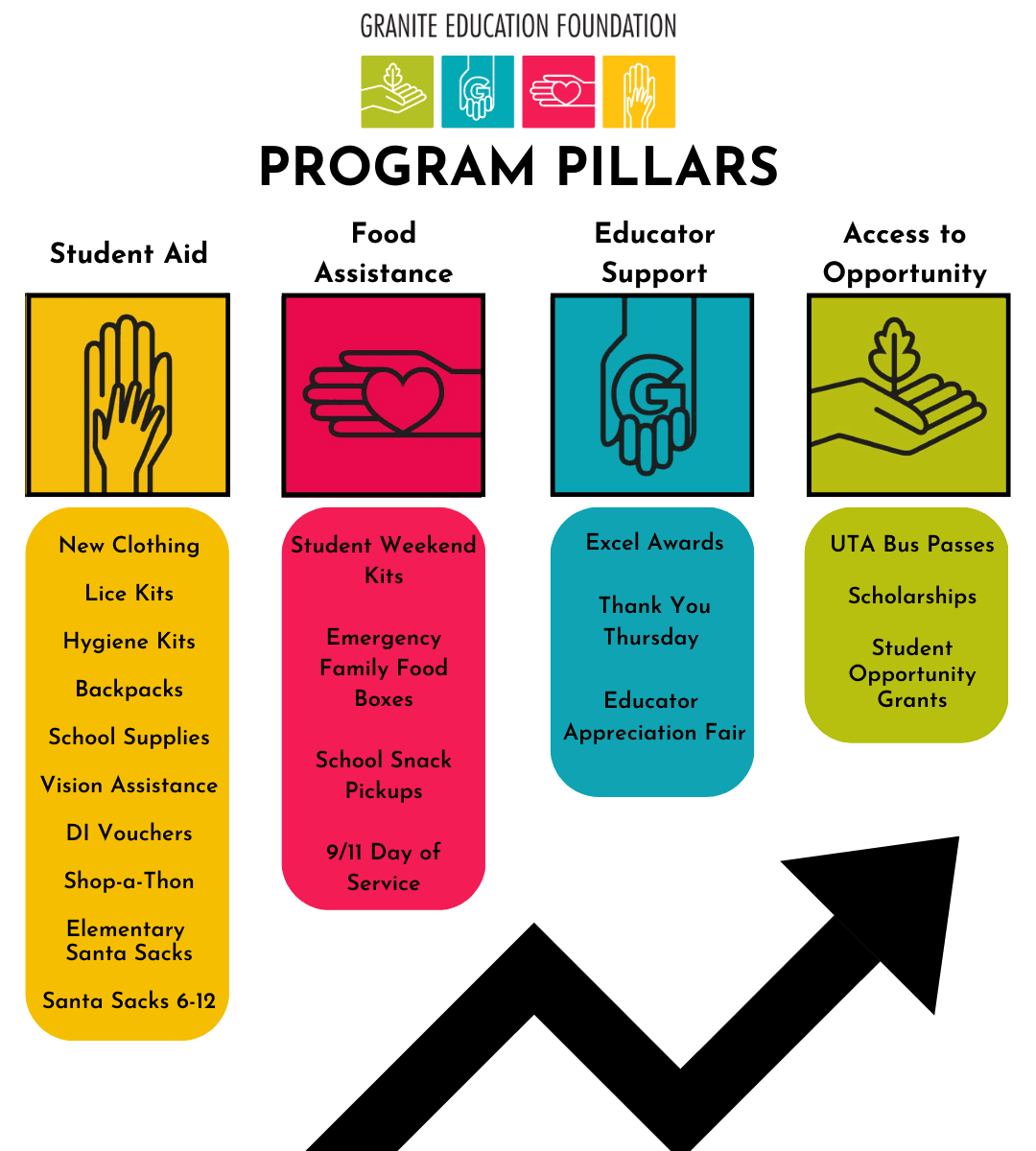 Granite Education Foundation strives to reduce barriers to learning and increase access to opportunities for students throughout Granite School District. 
The Foundation, in partnership with individuals, community groups, organizations, and businesses work together to provide support for students through a variety of basic need programs. Granite Education Foundation administers these basic needs programs so Granite School District's most vulnerable student populations can attend school ready to learn and on more equal footing with their peers.
For more information about our specific program areas, please refer to the links at the left.