All of the kits below provide critical and high-demand needs for students throughout the Granite School District.
Completed kits can be dropped off at the Granite Education Foundation office.
2500 S State Street, D-108   
Salt Lake City, UT 84115
Mon- Fri 9:00 to 5:00 pm
With any questions please contact JeAnna Ellis at jeanna@granitekids.org or 385-646-4485.
Food Kits
---
Basic Bags
Many of the families new to America are not familiar with canned food items. Granite Education Foundation endeavors to provide items that these families are accustomed to such as flour, rice and dry beans. These items can be packaged together in a standard plastic grocery bag and are ready to hand to families in need. A Basics Bag includes:
2-pound bag of flour
1-pound bag of dry beans
1-pound bag of rice
These essentials are in high demand and are difficult for the Foundation to keep in supply.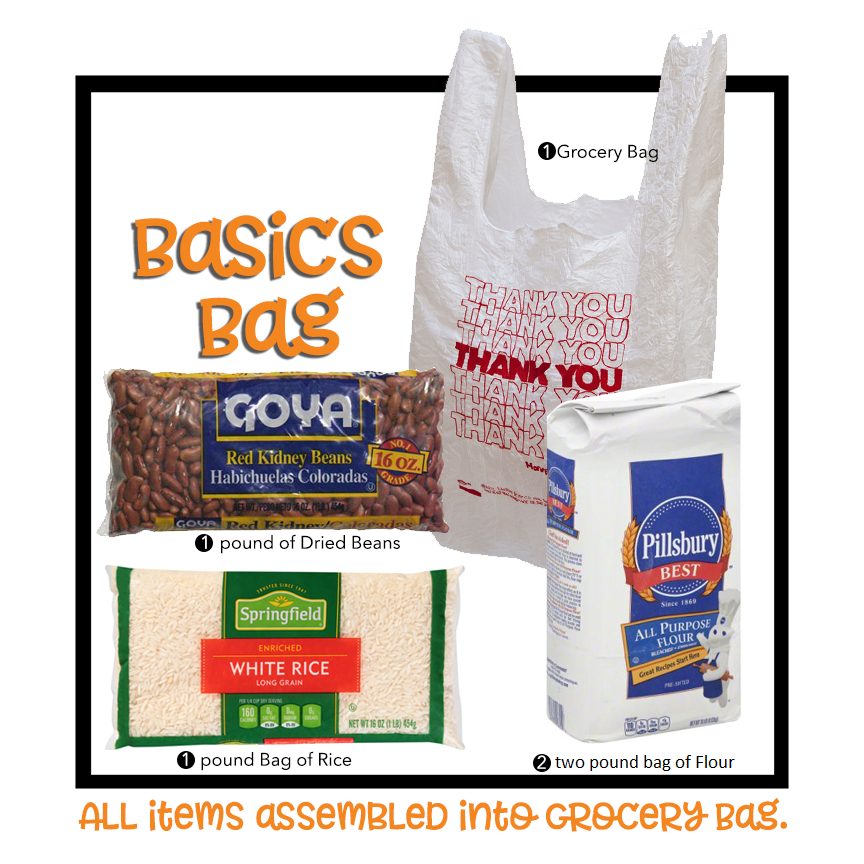 Pantry Packs
Assemble a Pantry Pack that can be given to a food insecure child. The pack contains enough food for 4 meals and several snacks. What you will need:
1-gallon zip lock bag
2 individual size microwaveable meals (Easy Mac, Ravioli, Spaghetti & Meatballs)
1 fruit cup/squeeze pouch or applesauce
1 shelf stable pudding cup
2 juice boxes or pouches
2 instant oatmeal
1 individual sized peanut butter crackers or cheese crackers
2 granola bars (no peanuts)
Optional child friendly card
These items are assembled into the 1-gallon bag and can be sent home in a child's backpack.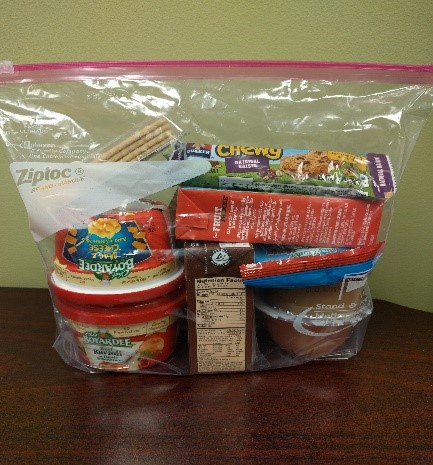 Dinner in a Bag
Dinner In A Bag provides a meal for a family living with food insecurities. These bags can be handed out by a counselor, social worker or community center coordinator. Dinner In A Bag kit contents:
Spaghetti sauce (with meat), spaghetti noodles, canned veggie/fruit and a desert mix.
Two Knorr side dish packets, canned chicken, canned fruit and a desert mix. 
2 large cans of chili, a packet of corn bread and a desert mix.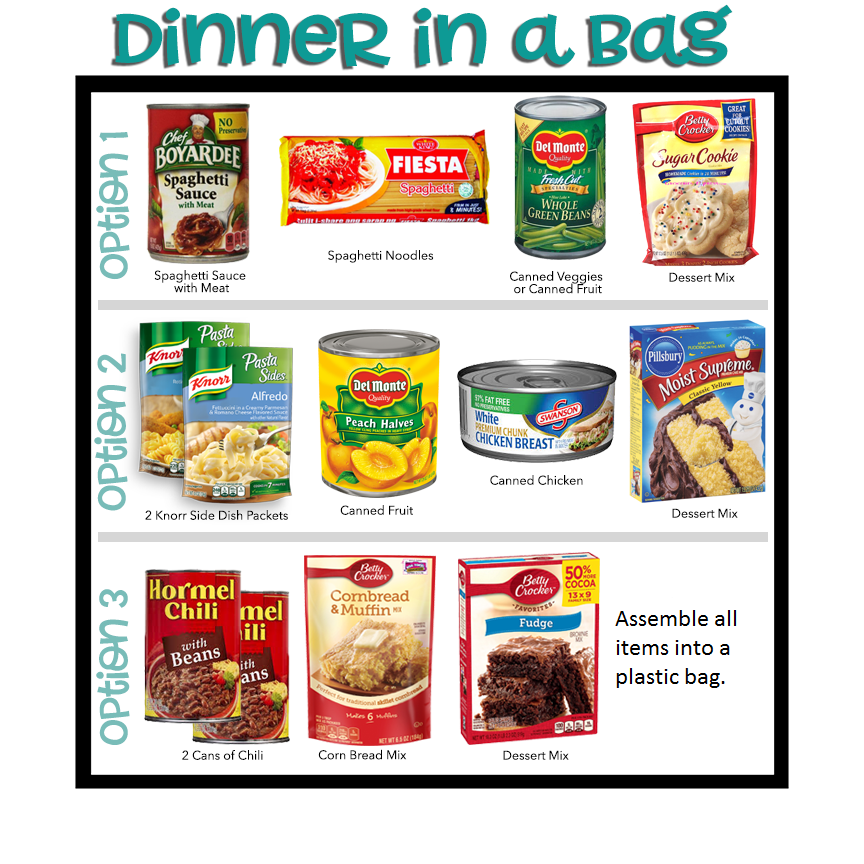 Snack Packs
A Snack Pack is given to food insecure students by teachers, administrators and social workers. Snack packs are always in high demand. Packs include:
a granola bar or crackers
a juice box or pouch
a small snack (fruit snacks, cookies, etc.)
package into a quart size Ziploc bag.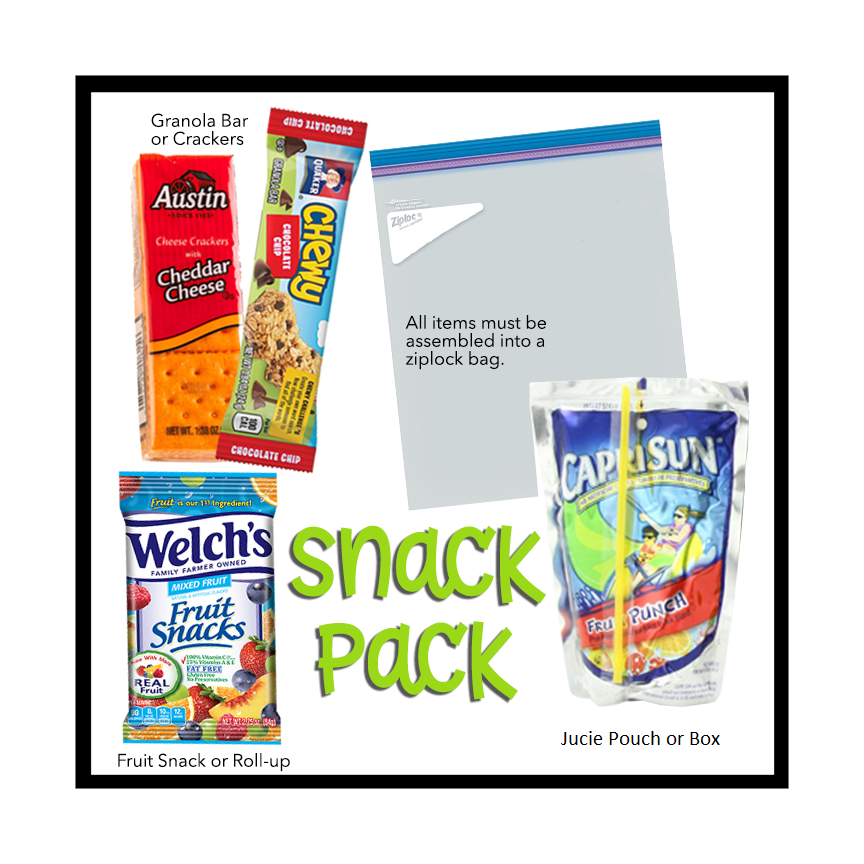 School Kits
---
Backpack- Elementary
New elementary student sized backpack (no drawstring bags please) with:
Safety scissors
Eraser (large)
Glue stick
Colored pencils (12 ct)
Markers (10 ct)
2 spiral notebooks
2 pocket folders
3 pencils
Small pencil sharpener
24 count crayons
All items assembled in backpack.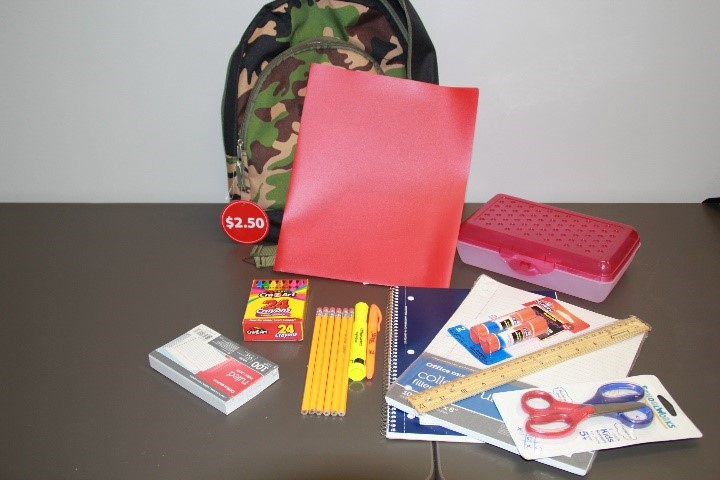 Backpack- Secondary
New adult size backpack (no drawstring bags please) with:
2 college ruled notebooks
2 pocket folders
2 highlighters
3 pencils (preferably mechanical)
2 pens
Colored pencils
All items assembled in backpack.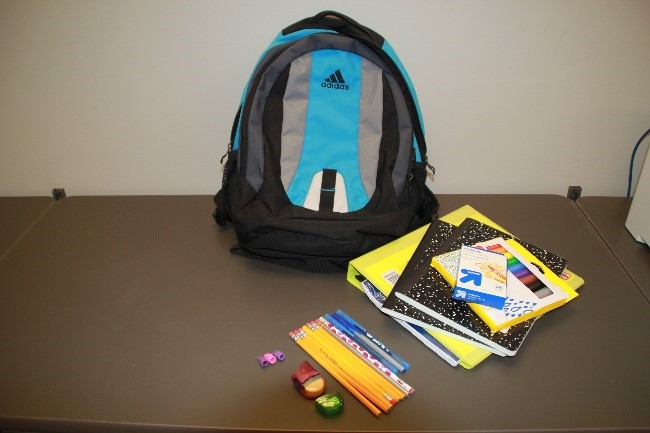 Hygiene Kits
---
Hair Kits
Hair kits are given to girls without access to these basic necessities. These kits include grooming essentials such as:
a hairbrush
small comb
hair elastics (no tangle)
bandeaux headbands
two nail tools such as a nail file or nail polish
assemble items in a medium sized Ziploc bag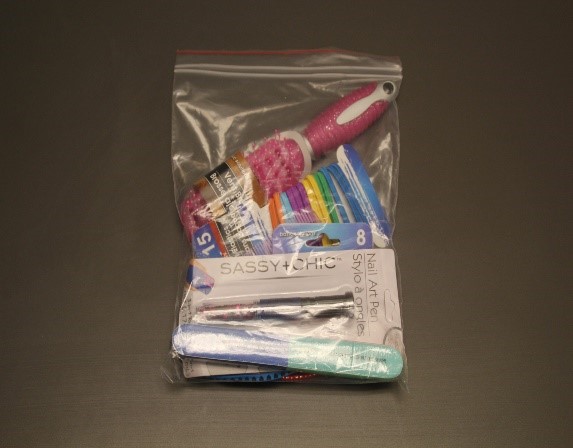 Feminine Hygiene Kits
Kits are given to young women who "start" while they are at school or to those who do not have parental support to purchase feminine hygiene basics. Kits are given to girls to help them from feeling embarrassed or ashamed. Changes associated with puberty can be frightening. These kits include:
3 pads
2 tampons
women's deodorant.
assemble in a small pouch or Ziploc bag