Dedicated volunteers support our mission and are integral to our success!
---
When available, our current opportunities will be on SignUpGenius! None available right now?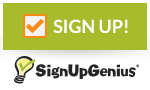 NOTE: If you are interested in volunteering in a specific school or classroom, please contact the main office of that school directly or fill out the school volunteer application on the Human Resources website: https://hr.graniteschools.org/default.aspx
---
For longer term opportunities and larger service projects, please fill out the volunteer contact form below.
There are several ways for individuals, families, friends, eagle scouts, businesses, or religious groups to be involved. If you are interested in being involved, please fill out the form below and give us an idea of how you'd like to support us. Other volunteer areas may include fundraising, special events, community outreach, or longer term positions in our warehouse.
Volunteer Contact Information