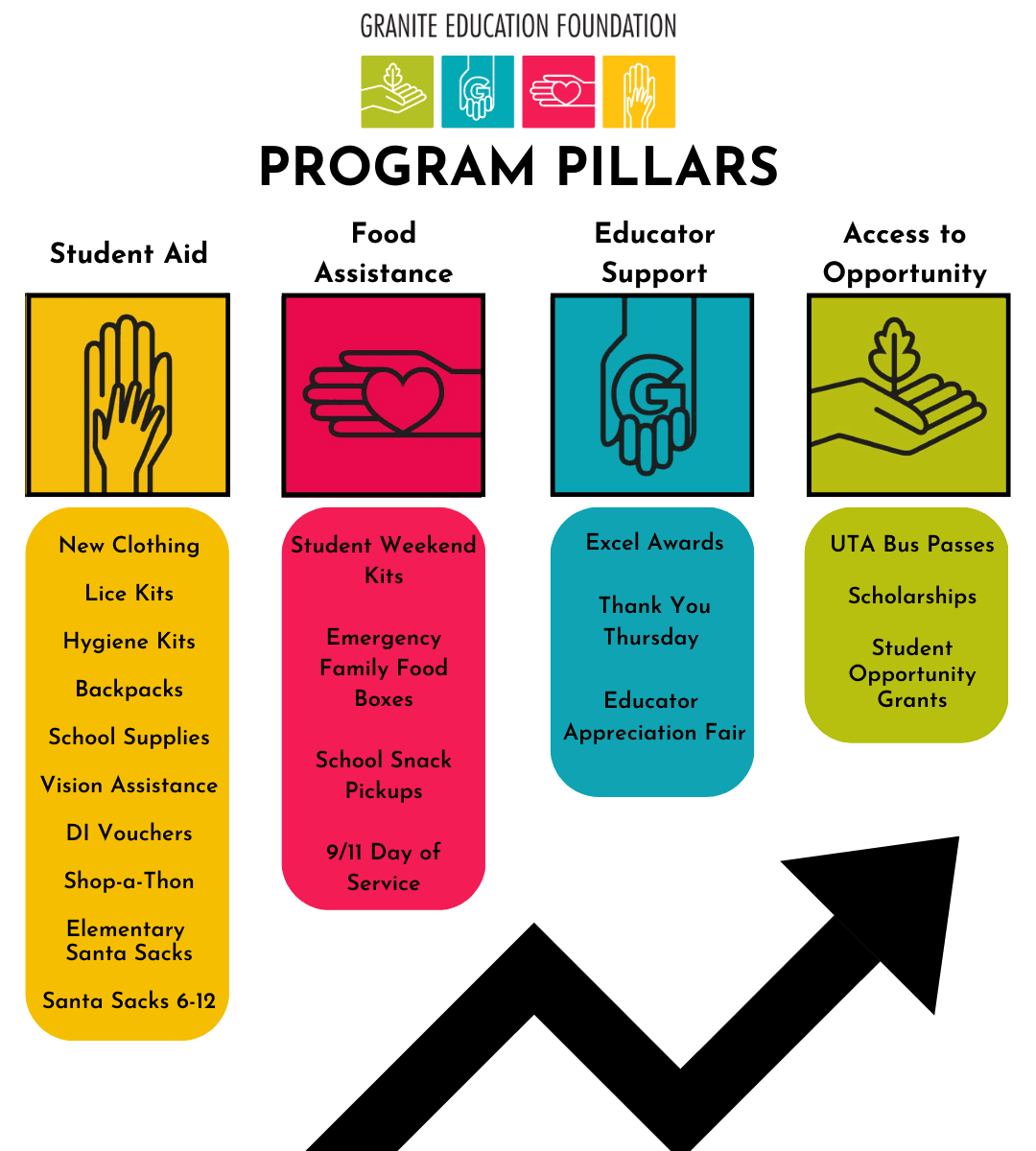 Granite Education Foundation strives to improve educational outcomes by strengthening the Granite School District community. The Foundation and its community partners work together to provide support for students, teachers and schools through a variety of programs.
Since the founding of Granite Education Foundation, it has supported educators and worked to recognize excellence among Granite School District teachers. For over 30 years, 10 outstanding educators are recognized with the prestigious Excel Award, and we work to enhance the capacity of all our amazing teacher through classroom grants, school supplies, and other support services.
For more information about our specific program areas, please refer to the links at the left.